Streaming or downloading TV, films, sports, music and games without the right permissions or subscriptions is illegal.
Working with industry, law enforcement and the Government, FACT is clamping down on this illegal activity.
How to stay safe and legal – know the risks!
Whether its illegal streaming or downloading, these unlawful activities can leave you and your family at risk from malware, viruses, ransomware, scams and fraud.
In the workplace, illegal downloading and file sharing can have serious repercussions for businesses. Spyware can infiltrate systems and firewalls compromising network security.
There are many safe, legal ways to download films or TV series. If you download legally there is less risk to you and it also means you're paying a fair price for the content.
Protection of copyright is important in ensuring our creative industries continue to flourish and the jobs of the people behind the scenes such as carpenters, costume designers and sound engineers, are protected.
We always urge consumers to stay away from devices or services that offer you ways to dodge paying subscriptions for premium pay-for-view TV/films. If you want to enjoy premium TV, such as Sky, BT Sport or Virgin Media, go directly to the official provider. As the old saying goes, if it looks too good to be true, then it probably is.
There are some great websites available to help signpost you to safe and legitimate content:
Get It Right From A Genuine Site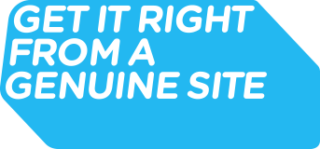 Get It Right From A Genuine Site helps you get the music, TV, films, games, books, newspapers, magazines and sport that you love from genuine services and in turn support UK creativity. Every time you watch, listen, read or play, you make a choice, either to support the things you love and help them flourish and grow, or to contribute nothing. By supporting what you love, you invest in creating more of it and the development of new artists and ideas.
While the internet plays home to a fantastic range of content, not all of this content is accessed legally. It can be challenging to encourage children and young people to change the source of their content, particularly if they are not paying for their content. This information aims to keep parents and teachers well-informed about copyright and how digital content can be enjoyed safely and legally online or via a mobile device.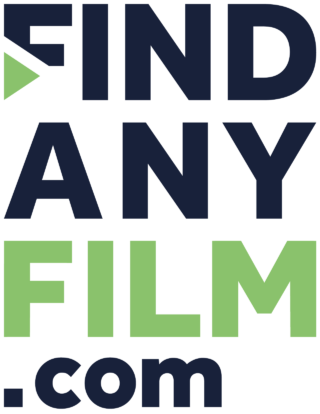 FindAnyFilm.com is one of the UK's leading websites for entertainment fans who want to watch, buy, download or rent great films and TV from legal sources. Think of them as your nerdy friend: whatever film or TV show you're looking for, in whatever format suits you, they'll aim to show where you can find it (and how much it costs), whether it's at the cinema, on 4K UHD, Blu-ray, DVD or TV, and even if it's on totally legit download and streaming services. FindAnyFilm is committed to becoming the UK's most comprehensive film and TV search engine and increase the number of titles and choice of reputable retailers all the time, so if a film is not listed, it will be soon. Every single film and TV show featured on FindAnyFilm is totally official.
Here are also some tips to help in identifying an illegal streaming site
If it seems too cheap to be true – it is probably a pirate copy.
Watch out for titles that have yet to be released or are still being shown in cinemas, they are more than likely to be pirate copies.
The quality of illegal copies is usually inferior with poor sound and a blurry or shaky picture.
Be cautious of offers for "free" content when searching for and purchasing downloads from unfamiliar sites. Look out for terms like "Unlimited Movie Downloads," "100% legal", they usually indicate pirated product. Offers for on-time or yearly fees with no details or contact information should alert you that you have entered an illegal site.
Looking for football?
You can find out where to watch upcoming fixtures safely and legally on the Premier League website.