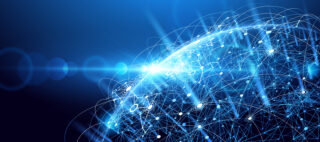 FACT Due Diligence are pleased to announce our appointment as the provider of applicant due diligence services to the Republic of Vanuatu in relation to their citizenship programme. Based in the UK, FACT Due Diligence is part of FACT Worldwide ('FACT'), with operations supplying investigations, business intelligence, computer forensics and due diligence services to governments and businesses globally.
FACT Due Diligence clients include a number of countries which require timely and accurate due diligence on applicants for citizenship and residency programmes. Our multilingual team of researchers, analysts and quality assurance specialists work with a comprehensive global network, conducting both online and in-country checks to provide a detailed report on every applicant. We reference any concerns relating to reputation or activities and include a threat matrix to assist in decision making.
We provide reports on key risk areas including background and personal information, business records and activity, sanctions, online activity, fraud and money laundering, and criminal proceedings and civil litigation. Reports are tailored to meet the needs of each client.
CEO of FACT Kieron Sharp commented: "I am delighted to be working with the Republic of Vanuatu and assist in creating processes that will become a gold standard in due diligence.

"The importance of the highest standards of professionalism and transparency in citizenship and residency programmes means that governments and their agencies require the best possible information on applicants to enable them to make informed decisions. Our expertise in intelligence and analysis delivers high-quality reports that allow those decisions to be made.

"We are working with the Republic of Vanuatu to develop processes to provide efficient, reliable and secure information. We look forward to a fruitful and successful working relationship."
You can read the announcement made by the Government of Vanuatu here