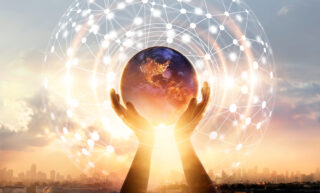 International Women's Day is a global day celebrating the social, economic, cultural and political achievements of women. The campaign theme for 2021 is #ChooseToChallenge.
This global event on 8 March encourages celebration of women's achievements and the raising of awareness about women's equality.
Since our formation in 1983 we have remained at the forefront of technological advances and as a result of our successes over the years, we are regarded as the leaders in intellectual property protection. The act of committing IP crime is often not seen as particularly serious, but this kind of crime is fraud. Many of FACT's successes as private criminal prosecutions with the CPS and rights holders have achieved convictions on charges of fraud or conspiracy to defraud.
The Fraud Women's Network (FWN) brings together women involved in all aspects of fraud prevention, detection, investigation and prosecution to help tackle the threat from fraud and organised crime. Recently our PR and Communications Officer, Emily, joined the Fraud Women's Network Steering Committee, expanding opportunities for networking and information-sharing.
FWN officially launched on 8 March 2007 to coincide with International Women's Day, giving us two reasons to celebrate today. We congratulate FWN on their 14th anniversary and look forward to continuing to work together in future.
For more information on the Fraud Women's Network click here.