Celebrating 40 years – 1983 to 2023
1983
FACT created by Hollywood studios
In response to the escalating problem of copyright infringement and piracy, FACT (Federation Against Copyright Theft) was created by Hollywood studios to protect the content and interests of the film and television industries in the UK. The aim was to create an organisation to foster a unified effort to safeguard the rights of content creators by investigating infringement and bringing infringers to justice.
1984
First anti-piracy PSA released in cinemas and on rental videos
Long before the infamous 'You Wouldn't Steal a Car' and 'The Pirates Are Out To Get You' anti-piracy Public Service Announcements (PSAs), FACT released the first ever UK PSA in cinemas and on rental videos. The warning was placed at the beginning of every rental VHS tape in the UK, as well as most retail tapes, similar to the FBI warning found on tapes in the United States.
1988
Copyright Designs and Patent Act comes into law
In 1988, the UK introduced the Copyright, Designs, and Patents Act, replacing the 1956 Copyright Act. This landmark amendment consolidated intellectual property laws and provided legal protection for creative works and inventions. The Act empowered authorities to prosecute copyright infringers, safeguarding the efforts of filmmakers and content creators. Over time, it has been modified to address technological advancements and international copyright agreements, fortifying the legal framework for film and television industries, and ensuring the protection of intellectual property.
2002
FACT investigation leads to Europe's biggest video pirate jail sentence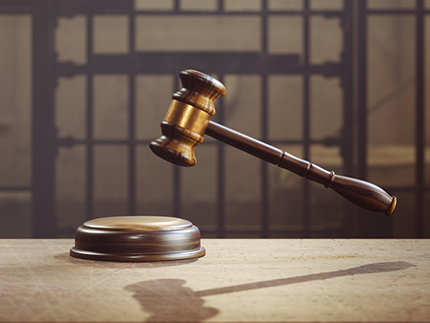 Norfolk businessman, Allen Watts was sentenced to over three years in prison for orchestrating Europe's largest pirate video operation. He flooded the market with over 500,000 counterfeit copies of popular films like Saving Private Ryan, The Matrix, and Gladiator, defrauding the film industry of millions of pounds. The scheme came to light as blockbuster sales dropped and unusually low prices emerged. FACT's investigation led to a police raid that revealed a massive duplicating facility and blank cassettes, and major retailers, including WH Smith and HMV, had stocked films that Watts had sold to an unsuspecting legitimate distribution company.
2002
FACT releases 'The pirates are out to get you' PSA
This PSA was considered controversial due to some of the impactful imagery and tone used in the ad.
2006
FACT appoints Kieron Sharp as Director General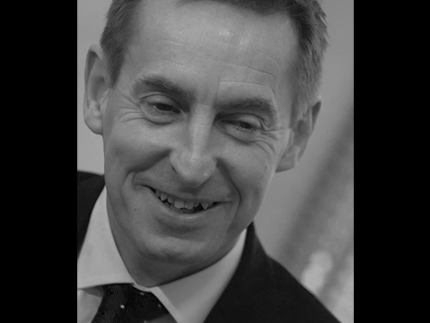 Kieron Sharp joined FACT as Director General in November 2006, bringing with him a strong law enforcement background following a distinguished 30-year career with the Metropolitan Police and City of London Police. During his policing career, he held several key positions, including Detective Chief Superintendent in charge of Specialist Crime Operations in the City. He also served a four-year secondment to Interpol as Head of the Economic Crime Department and was a graduate of the Federal Bureau of Investigation (FBI) National Academy in Quantico, Virginia.
2006
Metropolitan Police launch film piracy unit in partnership with FACT
The Met's Economic and Specialist Crime Command, in collaboration with FACT, launched a dedicated police unit to combat film piracy and the organised criminal networks behind counterfeit film products. The unit aimed to investigate individuals and organisations profiting from illegal film piracy, using the Proceeds of Crime Act 2002 to seize criminal profits and prevent funding for further illegal activities.
2006
In a world first, FACT trains Labradors 'Lucky' and 'Flo' to sniff out fake DVDs
FACT, FedEx, and the UK's Customs Department worked together to fight DVD piracy by training two black Labradors, Lucky and Flo to successfully identify counterfeit DVDs smuggled by pirate networks. This was the first time dogs had been used anywhere in the world to search for counterfeit DVDs and the public 'lapped' up this story!
2007
FACT partners with CrimeStoppers to make it easier to report film piracy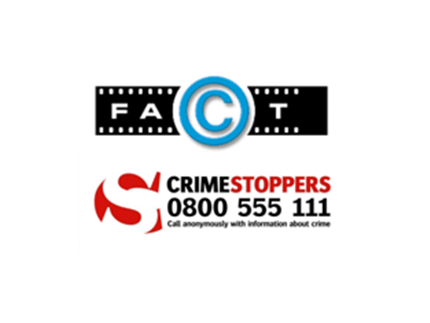 FACT and the charity CrimeStoppers announced a partnership that made Crimestoppers the anonymous primary reporting resource for film piracy in the UK. This allowed members of the public to report piracy easily and anonymously 24 hours a day, seven days a week.
2009
FACT Win BVA 'Industry Initiative of the year' Award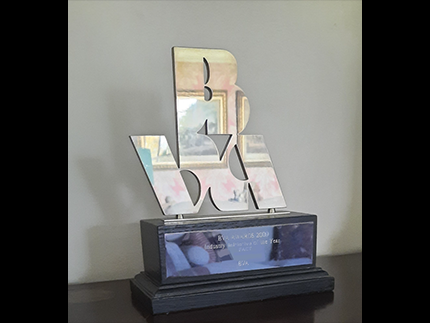 The British Video Association (BVA) award acknowledged FACT's achievements well ahead of its anticipated two-year goal to demonstrate the effectiveness of increased investment in physical and on-line enforcement.
2010
FACT secures first ever UK prison conviction for 'camcording' in a cinema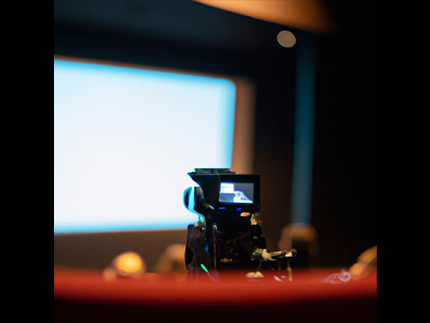 In a landmark case, a 22-year-old graduate in Performing Arts from Thames Valley University who was found guilty of recording three films in a cinema (The Crazies, Alice in Wonderland and Green Zone) and then uploading them to the internet. He was sentenced to six months imprisonment, the first conviction of its kind in the UK.
2011
FACT evidence results in the first UK website blocking – 'Newzbin'
Newzbin was a popular website that allowed people to access binary files posted on a network called 'Usenet'. The site caused controversy over its stance on copyright material and was the first time an ISP (BT) had been ordered, under the Copyright, Designs and Patents Act 1988, to block its customers' access to a website. The Newzbin case was a key moment for the regulation of the Internet and the battle against piracy.
2012
FACT makes private criminal case history with 'Surfthechannel' prosecution
FACT achieved a significant milestone when Anton Vickerman, the operator behind surfthechannel.com was found guilty by a jury on two counts of conspiracy to defraud and was sentenced to four years imprisonment on each charge. He was the first British man to be jailed in the UK for a website providing links to illegal film and TV show. The case (R v Scopelight) became an essential reference point for criminal prosecutions in the UK.
2013
Formation of new police unit leads to future FACT/PIPCU collaborations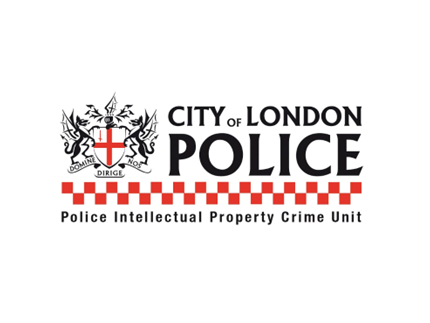 FACT welcomed the creation of the Police Intellectual Property Crime unit aimed at targeting intellectual property crime. The unit was dedicated to tackling online piracy and other forms of intellectual property crime such as counterfeit goods. It was the first unit of its kind in the world, ensuring that the UK stayed at the forefront of intellectual property enforcement.
2013
FACT celebrates its 30th Anniversary
Kieron Sharp, FACT Director General, said, 'FACT continues to evolve, delivering results for members by protecting their investments in exciting entertainment, whether that be films, TV programmes or sports events and protecting the livelihoods of hundreds of thousands of people. Technology is changing the way people access all forms of media and our job is to help the plethora of new channels and outlets grow and prosper, giving ever more choice to fans and consumers.'
2013
FACT becomes a partner of Operation Creative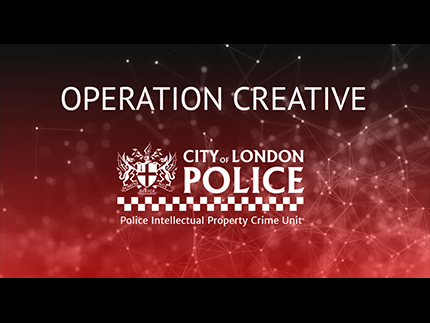 Operation Creative was set up by the City of London Police Intellectual Property Crime Unit (PIPCU) to tackle the funding of illegal streaming websites that adversely impact on the UK's creative industries. The multi-agency initiative was the first of its kind in the world.
2013
New FACT initiative tackles piracy by targeting website link hosts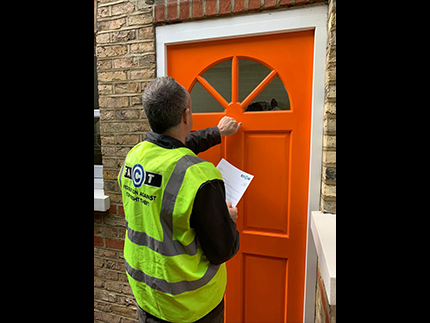 The first initiative of its kind, FACT employed a strategic approach to combat online piracy by targeting masterminds of services hosting unauthorised content links. This effective tactic, 'domain sign over,' involved investigators visiting website hosts who provided protected content for free. A 'Cease and Desist' order instructed the hosts to take down the website and transfer the domain rights to FACT. If hosts refused, investigators prepared evidence for potential criminal proceedings.
2015
FACT investigation leads to the first UK prosecution for a 'Release Group'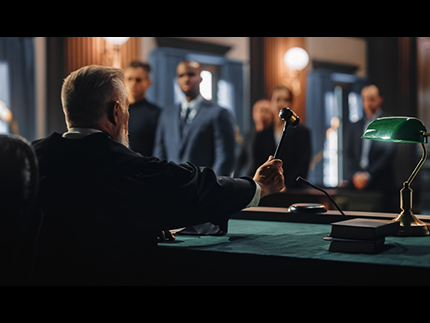 This landmark sentencing marked the first UK criminal prosecution of an online 'release group.' Five men, members of interrelated movie release groups like RemixHD, and Hope/Resistance, received sentences totalling over 17 years for releasing thousands of movies on the internet. The investigation, spanning three years, aimed to track these individuals who put over £52m of Hollywood revenues at risk. FACT, in its most aggressive private prosecution to date, had evidence of more than 9,000 movie releases between March 2010 and January 2014.
2016
FACT Due Diligence launched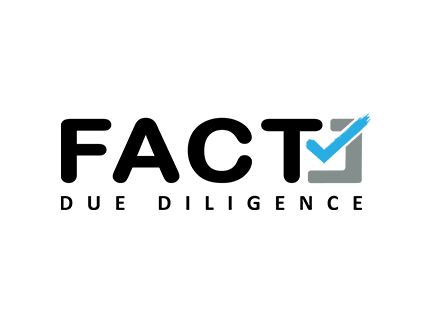 Using the expertise and long-standing experience from FACT's investigation services, FACT Due Diligence was set up to provide due diligence services for governments, multi-national corporations, small to medium-sized businesses, and private high-net-worth individuals.
2017
FACT investigation leads to three men jailed for 10 years in fake DVD operation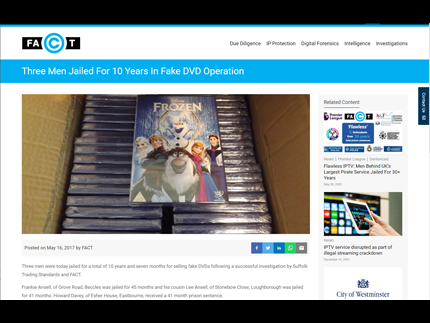 Three men were jailed for a total of 10 years and seven months for selling fake DVDs following a successful investigation by FACT and Suffolk Trading Standards. The three men managed the sophisticated counterfeit DVD business over a two-and-a-half-year period, selling over 31,000 DVDs, worth more than £500,000. The operation involved the use of fake identities and paperwork, as well as money laundering practices.
2021
The first conviction of its kind in the UK for a software package developer enabling piracy
Stephen Millington, a software developer, received a two-and-a-half-year prison sentence for creating a software package that allowed illegal access to BT Sport, SKY, Netflix, and other subscription television content. Distributed to thousands of users, the software enabled unauthorised access to premium TV and film content, potentially causing the legitimate broadcast industry millions of pounds in losses annually.
2021
FACT acquires investigations company, Morris Chase International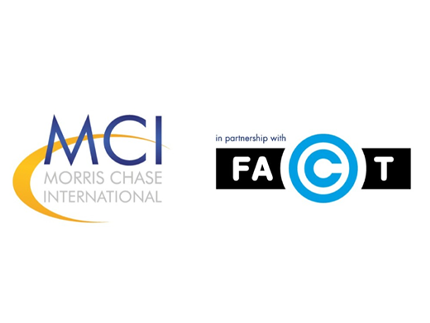 In 2021, to further expand on FACT's Investigations division, FACT acquires Morris Chase International (MCI), a leading investigations company specialising in fraud, surveillance, asset tracing and global investigations.
2023
FACT Excellence Awards launched
FACT's Excellence Awards recognise the exceptional efforts of police and other law enforcement individuals across the UK for their support in the fight against piracy. The awards ceremony, held on April 19 in Birmingham, honoured a total of 19 recipients from eight police services who were involved in the successful prosecutions of some of the largest illegal streaming operations in the UK over the past few years.
2023
FACT's investigation of 'FLAWLESS' leads to the largest-ever prosecution of an illegal streaming network
In the world's largest-ever prosecution of an illegal streaming network, three pirate streaming organisations were handed sentences of over 30 years in jail. Five individuals were found guilty of conspiracy to defraud, money laundering, and contempt of court at Chesterfield Justice Centre. Operating under names like Flawless, Shared VPS, and Optimal, these fraudulent enterprises earned over £7 million in just five years. Serving more than 50,000 customers, resellers, and employing 30 people, including one undercover in an anti-piracy company, they provided illegal access to Premier League matches, global channels, and numerous films and TV shows. The 'Mastermind', Mark Gould, received an 11-year prison sentence.
2023
FACT celebrates its 40th Anniversary