Expert investigations, bespoke intelligent solutions
FACT have a proven track record of delivering exceptional results across a broad range of investigative services, supported by our in-house digital forensics and due diligence teams. Our services are a first choice for organisations, including global media and sports rights owners, financial services, real estate, law firms, gaming, and HNW clients.
Our highly skilled team of professionals include former senior UK police officers with in-depth knowledge of serious crime, cybercrime, and fraud investigation. We are trusted partners to both national and international law enforcement agencies.
Our reach extends to a worldwide network of more than 200 agents who collaborate closely with our dedicated in-house due diligence team and expert investigators. We have a proven track record in conducting both covert and overt intelligence-led inquiries in over 40 languages across the globe, thus delivering a comprehensive investigative service.
Whether you need assistance with a complex corporate investigation or require help with digital forensics, we have the skills and expertise to support you.
Contact us today to find out how we can assist you with your investigative needs.
In addition to general investigation support, surveillance, undercover capabilities, and test purposes (online and physical), FACT offers a full range of investigative services.
Did you know that fraud accounts for more than 40%of all crimes committed across the UK and costs the UK economy £193 billion a year.
FACT have investigated and prosecuted some of the largest and highest-profile intellectual property fraud cases in the UK and are highly skilled in dealing with all types of fraud investigations.
Our fraud investigators have served as senior UK police officers in serious crime, cyber or fraud squads and are supported by our in-house digital forensics team.
We can provide guidance and assistance over the entire spectrum of fraud, including:
Corporate fraud: Investigating fraudulent activities within a corporation, such as bribery, corruption, and financial statement fraud.
Financial fraud: Investigating fraudulent financial transactions, such as embezzlement, money laundering, and accounting fraud.
Insurance fraud: Investigating fraudulent insurance claims, such as false injury claims, staged accidents, and fraudulent property damage claims.
Cybercrime: Investigating fraudulent activities that take place online, such as phishing scams, identity theft, and hacking.
Investment fraud: Investigating fraudulent investment schemes, such as Ponzi schemes, pump and dump schemes, and insider trading.
The goal of our fraud investigations is to identify and collect evidence of fraudulent activities to assist in criminal and other proceedings. FACT'S fraud investigators work closely with law enforcement agencies and lawyers to build cases against the perpetrators of fraud.
FACT's asset tracing service is designed not only for international corporations, and high net-worth clients, but also for smaller and medium-sized companies to identify, trace, and recover financial and physical assets.
Working from limited information, FACT are equipped via our worldwide asset search capability and established network to provide a successful and economical tracing service. Our service will help you to locate the assets and provide evidence that can be used to recover them through legal means, such as seizing assets or obtaining court orders.
Our comprehensive global asset tracing service includes:
Identification of assets and investments
Location of hidden assets
Details of property, land, and asset ownership
Chain of ownership quantification
Front company and tax asylum navigation
Assessment of worth, value and resources
Intellectual property is often a company's most valuable asset, and protecting it is essential for maintaining a competitive edge in the marketplace
With 40 years of experience, we have earned our reputation as a leader in IP Protection, particularly for our work in safeguarding the UK's audio-visual industry, including television, films, and sports broadcasting. We have extensive in-house investigation and digital forensics experience and our excellent relationships with law enforcement have resulted in FACT investigating and prosecuting some of the largest and highest-profile intellectual property and illegal sports streaming cases in the UK.
At FACT we investigate intellectual property crime to identify and prevent the theft or infringement of IP rights. The ultimate goal of our IP protection service is to ensure that your IP rights are respected and enforced and that the company is able to maintain a competitive advantage in the marketplace.
With 40 years of global investigative experience, FACT are a trusted worldwide due diligence provider to governments, multi-national corporations, small to medium-sized businesses and private high-net-worth individuals.
Our service covers the full spectrum of enhanced due diligence in over 40 languages, and we have an international capability that allows us to conduct enquiries in any territory. Whether your third party is a potential client, partner, or supplier, knowing the associated reputational, legal and compliance risks beforehand is crucial to accessing the value of any investment or risk involved.
At FACT, we are committed to providing a high-quality service that helps our clients identify and mitigate risks. Our expertise and specialist country knowledge ensure that you have access to the information you need to make informed decisions.
Third-Party Due Diligence
Third-party entities, such as suppliers and partners, can pose significant risks to your organisation. Our third-party due diligence service can help you pinpoint and reduce these risks by conducting comprehensive risk assessments and due diligence checks. Our experienced team evaluates the financial stability, reputation, and compliance history of third-party entities across categories such as ethics, compliance, legal, and more.
Anti-Money Laundering (AML)
AML regulations require financial institutions to implement procedures to detect and prevent money laundering activities. Our AML service can help you achieve compliance by providing comprehensive risk assessments, identifying potential money laundering activities, and recommending appropriate controls.
Know Your Customer (KYC)
Know Your Customer (KYC) regulations require financial institutions to verify the identity of their clients, assess their suitability, and monitor their activity. Our KYC service can help you comply with these regulations by providing accurate and up-to-date information on your clients. We can verify identities, assess creditworthiness, and monitor activity to ensure compliance with regulatory requirements. Our experienced team can also help you develop and implement effective KYC policies and procedures.
Politically Exposed Person (PEP)
PEP checks are essential for identifying individuals who may pose a higher risk due to their political exposure. Our PEP service can help you uncover and minimise these risks by conducting thorough checks on individuals and their associated entities. We can also provide ongoing monitoring to ensure compliance with regulatory requirements.
Risk Profiling
Risk profiling is essential for managing risks effectively and understanding your risk appetite. Our risk profiling service can help you identify and assess the risks associated with your operations and develop effective risk management strategies. Our experienced team can analyse data, identify potential risks, and provide recommendations on risk management strategies and controls.
Some of the areas that our investigative due diligence focus on include:
Reputation and character: Investigating the subject's reputation, background, and affiliations to identify any potential reputational risks or red flags.
Financial stability: Analysing the subject's financial statements, credit history, and other financial data to assess their financial health and identify any potential financial risks or vulnerabilities.
Business operations: Investigating the subject's business operations, including their supply chain, production processes, and customer base, to assess the quality and sustainability of their business model.
Digital Forensics is an integral part of any investigation, and we are recognised as specialists in this field.
With over 40 years of investigative experience, our in-house team of digital forensic experts are available to assist you in every phase of your investigatory process, ensuring that you have the evidence you need to assist you with your case.  FACT have a proven track record of providing and presenting evidence in court, resulting in numerous high-profile successful prosecutions.
Our team is committed to delivering the highest quality of service, working with you to ensure that your investigation is thorough and complete. Whether you require assistance with a civil or criminal matter, our forensic experts are available to provide you with the support you need.
COLLECTION OF DATA
At FACT, we use advanced forensic solutions to collect, recover, and reproduce deleted or encrypted data from seized digital evidence. Our expert team offers a range of data collection services, including on-site data capture from a wide range of digital devices and operating systems, including:
Laptops, computers, and tablet devices
Mobile phones
Server data, hard drives, and backup tapes
Cloud server data (e.g. Office 365 exchange servers)
External storage devices (USB sticks and external hard drives)
ANALYSIS OF DATA
Our team of forensic experts analyse data to answer critical questions in an investigation, such as who, what, when, where, and why. We leverage advanced forensic tools to examine and analyse digital data from a range of devices, enabling us to identify patterns of illegal behaviour and activity that can help determine the perpetrators' activities. With the application of advanced digital forensic techniques and metadata analysis, we can decipher the digital evidence you require for legal proceedings.
PRESENTATION OF DATA
At FACT, our team of experts are dedicated to assisting you throughout the investigation and providing evidence in criminal and civil cases. We apply best practices to ensure the accuracy, continuity, and integrity of evidence, providing you with the confidence to use it in your case. Our comprehensive examination reports turn complex technical data into an easily understood format, allowing you to make informed decisions. With our proven track record of presenting evidence in court, resulting in successful prosecutions, you can rely on FACT's courtroom expertise to support your case to succeed in your legal proceedings.
Our Investigations and Digital Forensics team are highly skilled and experienced in providing expert witness testimony for court cases. We understand the crucial role that expert witnesses play in building a strong legal case, and we are committed to delivering reliable and credible testimony across a range of areas.
With a proven track record, we have actively participated in public prosecutions with law enforcement agencies and conducted independent private prosecutions. Our remarkable 100% conviction rate, often with substantial asset recoveries, speaks to our expertise in gathering evidence and building strong cases.
Our expertise extends beyond technical knowledge. We understand the importance of clear and concise communication when presenting complex information in court. Our team excels at breaking down intricate concepts into easily understandable language, ensuring that the significance of the evidence is effectively conveyed and understood by all parties involved.
FACT's Investigation and Digital Forensics team is dedicated to providing reliable, credible, and comprehensive expert witness testimony. Through our collaborative approach, tailored analyses, access to a network of trusted experts, and proven track record, we bring valuable insights and technical expertise to strengthen legal arguments. Whether working with law enforcement agencies or conducting independent prosecutions, we strive for excellence in our investigations, leading to successful outcomes and substantial asset recoveries.
In association with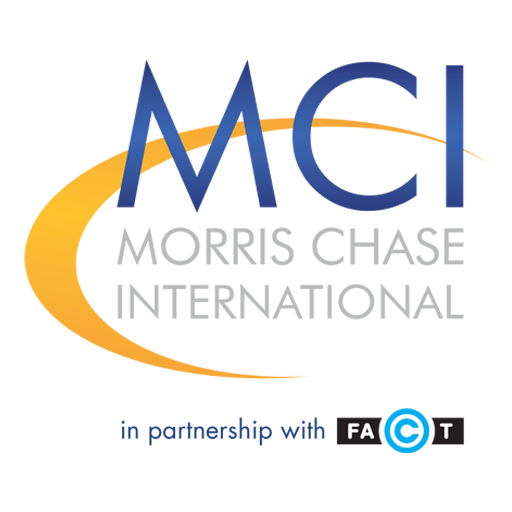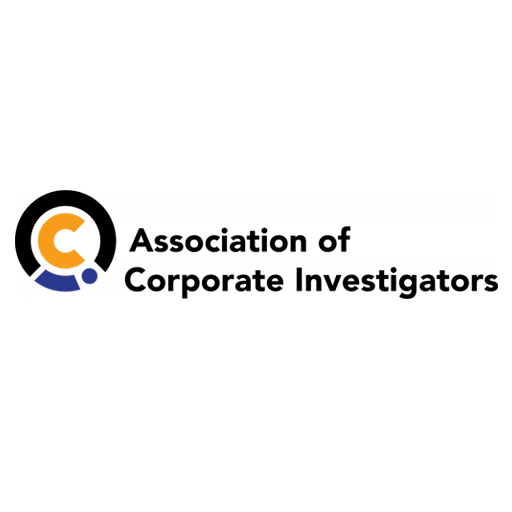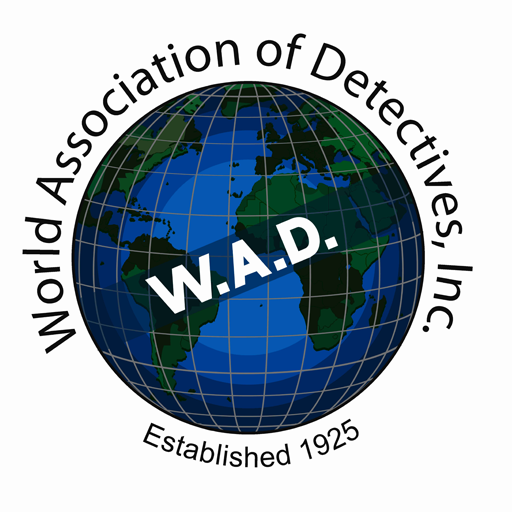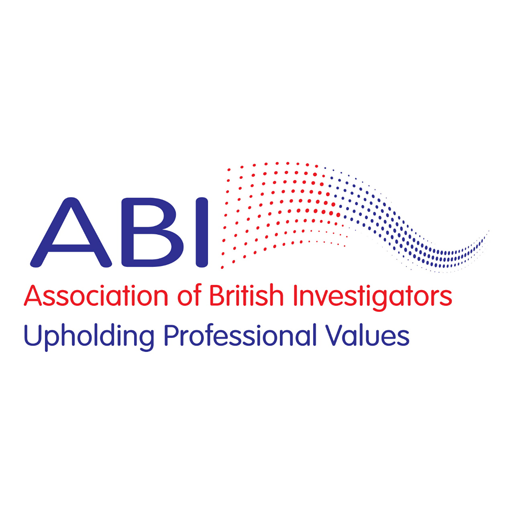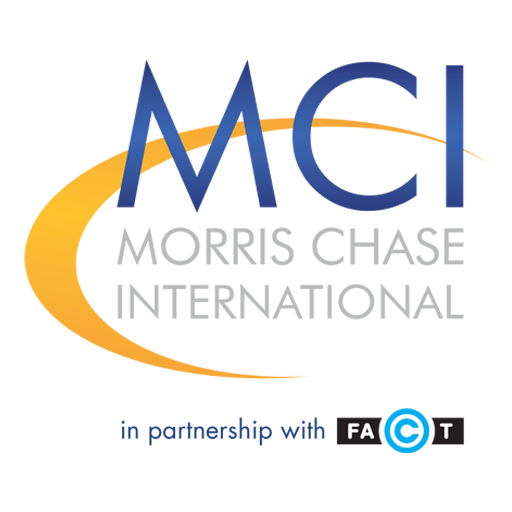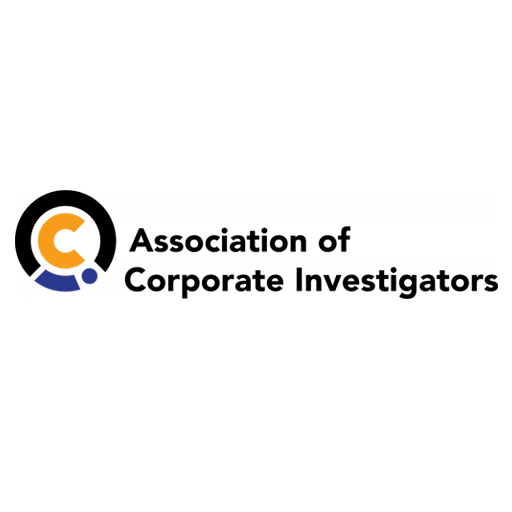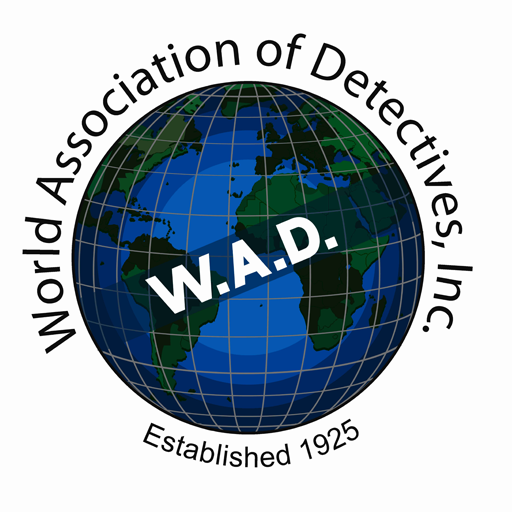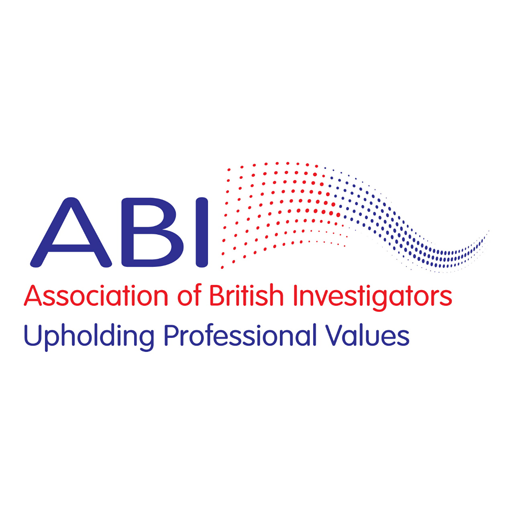 The Problem
As part of a high-value arbitration case, we were faced with the challenge of conducting a complex investigation spanning multiple jurisdictions. Our bjective was to determine if there were any corrupt actions carried out by an entity involved in facilitating settlements between our client and a overnment-owned company. The entity claimed to have provided their services to our client free of charge, raising suspicions of potential wrongdoing.
What We Did
To address this challenge, we embarked on a meticulous investigation that involved extensive research and analysis across various jurisdictions. Our team of experts thoroughly examined the key figures within the entity and their experience in negotiating settlements. We also scrutinised the entity's legal standing to conduct business activities within the region.
Furthermore, we were tasked with verifying the authenticity of the original signed documents submitted to the arbitration. To accomplish this, we obtained genuine signature examples and arranged for expert comparison analysis. This allowed us to determine the validity of the submitted documents and provide crucial evidence for our case.
Result
As a result of our comprehensive investigation, we uncovered significant findings. We discovered that the key figures within the entity lacked the necessary expertise in negotiating settlements of this nature. Moreover, it became evident that the entity had no formal basis on which it was permitted to engage in business activities within the region.
Our diligent efforts not only exposed these critical shortcomings but also provided vital evidence regarding the authenticity of the submitted documents. This enabled us to strengthen our client's position in the arbitration case, establishing credibility and empowering them to pursue a fair resolution.
Our client required asset trace enquiries against an entity, including its parent and subsidiary companies.
We had previously conducted an extensive due diligence investigation against the subject company. Utilising our existing knowledge of the corporate structure and considerable experience of conducting asset tracing enquiries in the relevant jurisdictions, we were ideally placed to carry out the task. We successfully identified links between shell companies and the entity, which served as evidence in a subsequent hearing involving a substantial settlement to the value of millions of dollars.
The Problem
Our client needed comprehensive asset trace enquiries conducted against a specific entity, along with its parent and subsidiary companies. The urgency stemmed from the need to ather crucial information and evidence for a high-value settlement case. Having previously conducted an extensive due diligence investigation on the subject company, we were well aware of the complexities involved.
What We Did
Leveraging our extensive knowledge of the corporate structure and our vast experience in conducting asset tracing enquiries within the relevant jurisdictions, we were uniquely positioned to undertake this challenging task. Our team employed meticulous research methods to uncover hidden links and connections between shell companies and the target entity.
With utmost professionalism and a sharp focus for detail, we meticulously followed the paper trail, leaving no stone unturned. Our expertise and credibility enabled us to navigate complex legal landscapes and obtain critical information that would prove instrumental in supporting our client's case.
Result
Our relentless efforts and expertise yielded fruitful results. We successfully identified and established concrete links between the shell companies and the target entity, providing undeniable evidence that played a pivotal role in a subsequent hearing. This hearing involved a substantial settlement valued in the millions of dollars.
The Problem
Our client faced a significant challenge. They had been awarded substantial costs in an ongoing litigation, but they needed assistance in identifying assets belonging to the counterparty. This multi-jurisdiction asset trace required meticulous investigation to uncover any hidden resources.
What We Did
With our expertise and credibility in the field, we took on the task of conducting extensive multi-jurisdiction asset trace enquiries. Through targeted research, we successfully uncovered a number of previously unknown and unencumbered properties linked to the subject in Canada. These findings were crucial in determining the true value of the counterparty's assets.
Result
Our diligent efforts paid off. The value of the properties we discovered exceeded the amount of the award our client had received.
The Problem
In the midst of an arbitration case, a government-owned company and a conglomerate found themselves in a dispute over a terminated supply contract. Our expertise was sought to uncover evidence of alleged collusion between one of the arbitration panel members and a party involved in the arbitration. This posed a significant challenge, as it required delving into complex corporate inquiries across multiple jurisdictions.
What We Did
With our professional and authoritative approach, we embarked on an extensive investigation to address this complex issue. We conducted meticulous corporate enquiries in various jurisdictions. Additionally, we diligently interviewed multiple sources to gather crucial information. This demanding task required us to navigate through the intricate web of geo-political implications surrounding the case.
Result
Our diligent efforts and expertise paid off. After thorough examination, we concluded that there was no evidence to support the allegation of collusion. We presented our findings to the client, who agreed with our assessment. This outcome not only helped resolve the dispute at hand but also cemented our reputation as a trusted partner.
The Problem
A prominent individual in their field was presented with an opportunity to join the board of a large conglomerate as a non-executive director/advisor. However, they were concerned about potential reputational risks associated with this association. To address this concern, our expertise was sought to conduct a thorough examination of the group of companies and their principals. The objective was to identify any adverse information or reputational issues that could impact the client's decision-making process.
What We Did
We embarked on a comprehensive evaluation of the conglomerate and its key stakeholders. Our diligent efforts involved a meticulous high-level overview, leaving no stone unturned. We dedicated ourselves to uncovering any potential reputational risks that could impact our client's future involvement with the conglomerate. Our approach utilized formal language, drawing upon our extensive knowledge and experience.
Result
Our diligent investigation yielded valuable insights. Through our in-depth examination, we identified and documented pertinent information regarding the conglomerate and its principals. The comprehensive nature of our report impressed our client, empowering them to make a well-informed decision. They were able to assess the reputational risks associated with the opportunity and determine their level of comfort, thanks to our credible and authoritative findings. Our collaboration established a foundation of trust and partnership with the client, emphasising our commitment to protecting their reputation and
providing them with the information needed to navigate critical decisions.
The Problem
A company was facing a significant challenge as it had been targeted by a series of fraudulent claims. This posed a threat to their financial stability and reputation. The need to uncover the truth and take appropriate action against the offenders was paramount. The company sought our expertise to conduct a thorough investigation into these fraudulent activities, with the goal of identifying the perpetrators and putting an end to their illicit actions.
What We Did
Drawing upon our extensive experience in fraud investigation, we collaborated with trusted partners to execute a meticulous operation. Our first step involved obtaining Disclosure Orders for the bank accounts related to the fraudulent claims. This strategic move allowed us to gather crucial evidence and gain valuable insights into the financial trail left by the criminals.
Furthermore, our investigation revealed a significant piece of information: several mobile telephone numbers and email addresses utilised during the offenses had been compromised multiple times. This discovery indicated a pattern of identity theft targeting policyholders.
Result
Through our relentless pursuit of justice, we successfully identified an offender responsible for the fraudulent claims. Armed with our compelling evidence, we handed over the case to he City of London Police, ensuring that legal action would be taken against the perpetrator.
Our diligent efforts and collaboration with the authorities not only brought the individual responsible to justice but also safeguarded the company's interests. By mitigating further fraudulent claims and exposing the techniques employed, we helped restore trust and confidence in the company's operations.
Get in touch
Regal House
70 London Road
Twickenham
Middlesex
TW1 3QS
Press enquiries
Head of Communications and Marketing