Police Scotland and the Federation against Copyright Theft (FACT) are waging war on the hosts of illicit Torrent websites that enable users to download movies, games, Ebooks and music.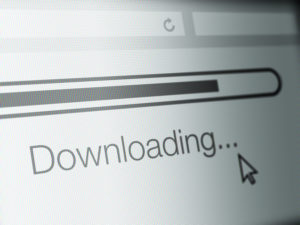 Since the turn of the year, three major websites hosted in addresses around Edinburgh, Kilmarnock and Falkirk, represent the first Scottish sites of their type to be apprehended and taken down – with experts now warning of a growing issue.
Led by Police Scotland, with support from FACT and the Scottish Business Resilience Centre (SBRC), the crackdown has highlighted an urgent need to change the public behaviour funding the torrent sites.
Police Constable Andy Law, who headed up the recent operations, said: "We've been successful in removing these sites and work is ongoing to remove several more that we have identified, in what is undoubtedly a growing problem.  Hosts often believe they leave no footprint, but in reality we can trace sites back to an address and from there it leaves little scope for the culprit to hide their actions."
PC Andy Law will be presenting at the upcoming "Real McCoy", on Friday 27th May, an event hosted by the SBRC and featuring experts from business, national and international crime prevention and academia.
PC Law added: "The issue is deep rooted. If we can begin to shift public attitudes, by highlighting that this is an illegal industry with real victims, and not just a nuisance to big businesses, then we take away the financial incentive to set up these sites".
Kieron Sharp, Director General of the Federation Against Copyright Theft (FACT) said "People may think that online piracy is a victimless crime but in fact this could not be any further from the truth".
"Websites offering illegal access to films, music, games and books are threatening our creative industries and the 1.8 million people in the UK working in them. From animation artists, costume designers, set carpenters and sound engineers, hundreds of thousands of peoples jobs are directly affected each time a film or TV show is pirated. FACT is committed to tackling online piracy and together with our partners at the police and within industry, we will continue the fight to clampdown on anyone operating these sites within our own territories."
"The Real McCoy" will address the full spectrum of anti-illicit trade – focusing not only on consumer goods such as fashion wear and accessories but also dangerous food produce, medical products and technology.
Coinciding with the event, which takes place at Glasgow City Chambers, will be a fully interactive live 'street market' stocked with fake produce, located on George Square and intended to highlight the often hidden dangers of fake goods to the wider public.
Chief Inspector Ronald Megaughin, Deputy Director of SBRC, said: "It is incredibly alarming that Scottish individuals will look to profit from hosting these torrent sites by charging users to download content – knowing that the content creators will not see any return. Illicit trade and counterfeit goods spans almost every industry and has negative implications economically, socially and often even to health and wellbeing. Hopefully this event paired with the street market will help shift public attitudes against all types of counterfeit goods, highlight its many victims and raise awareness of the trade's often surprising and common threats."
A further theme at the event will be the topic of healthcare, presentations by Lynda Scammell of the Medicines & Healthcare products Regulatory Agency (MHRA) and Mike Isles of the Alliance of Safe Online Pharmacy (ASOP EU).
The conference will feature a talk from Mark Hogarth of Harris Tweed, discussing the industry perspective in illicit goods.
The SBRC is also set to welcome a speaker from Business in the Community for China to discuss advice for Scottish businesses looking to engage with the emerging Chinese economy.
The event will be hosted by Michael Ellis of Interpol, who based in France will discuss his unique take on the international and often dark forces moving these illicit goods.
Previously known for his campaign against the trading of fake alcohol, Michael was at the helm of one of the world's largest ever seizures of fake food and drink.
For more information on Anti Illicit Trade Conference 2016 and to download the delegate packs, visit: www.sbrcentre.co.uk
Share This Story, Choose Your Platform!