On Thursday 26 May 2016, officers from FACT and Police Scotland executed two search warrants at addresses in Glasgow as part of an ongoing investigation into the sale of illegal TV boxes to hundreds of licensed premises.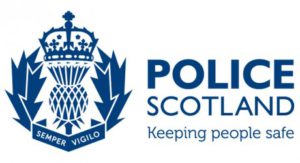 Licensed premises can purchase TV boxes which then illegally stream TV, sport and films from legitimate broadcasters, for a significantly reduced price.
The criminal operation is estimated to have cost broadcasters more than £40 million across the UK over the past eight years.
Police Scotland has been working in partnership with investigators from the Federation of Copyright Theft (FACT) for the past 16 months to identify the source of the illegal operation based in Glasgow but with a network across Scotland and the UK.
The investigation has also been supported by the English Premier League, as well as SKY and BT, which had officials present in Glasgow when the warrants were executed.
Chief Inspector David Pettigrew from London Road Police Office said: "The scale of this operation is significant, with an estimated 500 pubs involved but this could really be just be the tip of the iceberg. This illegal production scheme has been carried out in other areas across the UK but this is undoubtedly the biggest operation of its kind in the world in terms of recovery.
"Police Scotland has developed a close working relationship with the Federation Against Copyright Theft (FACT) which has been absolutely critical in helping us reach this point in the investigation. I hope this investigation sends a clear message that this type of criminal activity does not go unnoticed and we will continue to work with our partners to identify those involved and hold them to account.
Kieron Sharp, Director General of the Federation Against Copyright Theft (FACT) said: "Pub landlords, as well as the general public, need to be aware of IPTV and set-top boxes with apps and add-ons allowing the streaming of pirated TV, sports and films are very much illegal."
"Content theft deprives businesses and individuals of an honest livelihood and so on behalf of our members, FACT will continue to work with police forces across the UK to crack down on the illegal sale of these boxes."
Alison Dolan, Deputy Managing Director of Sky Business, said: "We work hard to protect the investment of our customers and we therefore support action to stop illegal suppliers who threaten their businesses."
Although no arrests have been made at present, officers will be reviewing the seized material and running an investigation to identify those responsible.
Anyone with information regarding this type of activity is asked to contact the police on 101 or alternatively you can call Crimestoppers on 0800 555 111 where details can be given in confidence.
Share This Story, Choose Your Platform!