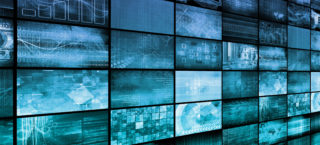 A retailer in London has been convicted at the City of London Magistrates' Court for selling illegal streaming devices (ISDs) which gave access to unauthorised Premier League broadcasts and other content.
Mr. Ammar Al-Silawi, age 39, was found guilty on two charges of copyright and two charges of fraud, having been found to sell ISDs which provided unlawful access to a number of channels, including those of the pirate service beoutQ, from a shop on Edgware Road, London, W2.
The trial took place on Thursday 12 September, with sentencing heard at Westminster Magistrates' Court yesterday. Mr. Al-Silawi received the maximum 300 hours of unpaid community service and was ordered to pay legal costs to the Premier League. The defendant was also warned that failure to comply with the community order in any way would result in an immediate custodial sentence.
The Premier League prosecuted the case following an investigation conducted in conjunction with FACT, with the assistance of the Metropolitan Police.
This is the first case of its kind, with the Premier League successfully arguing that in selling the set top boxes, Mr. Al-Silawi was guilty of the offence of communicating infringing copies of copyright works to the public.
Kieron Sharp, FACT Chief Executive added:
"We are working with our members, including the Premier League, to remove sellers of illegal devices from the market and bring them to justice and we have had considerable success.
"The message is now unequivocal; if you sell a device that provides access to content that is not licensed or owned by you, you will face a criminal conviction.
"Illicit retailers should be aware of the Court's view that ignoring a cease and desist notice was a clear aggravating factor in this case."
Press release 20191004 beoutQ seller convicted of fraud and copyright offences