FACT welcomes a recent sentencing result which saw a man jailed for 12 months for music piracy following a PIPCU and PRS for Music investigation.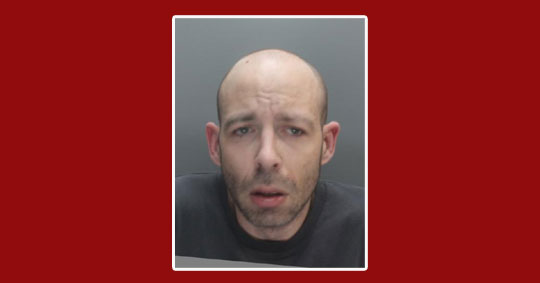 Wayne Evans, 39 from Liverpool, was sentenced to 12 months after pleading guilty to illegally distributing chart hits online, potentially costing the music industry millions of pounds and depriving the creators of the content fair remuneration for their work.
Though Evans did not charge website users per download, he created a facility on the site to accept donations. Investigators identified in excess of 600,000 files shared by Evans via illegal file-sharing websites including deejayportal.com, which Evans promoted using his personal social media profiles on Facebook, Twitter and LinkedIn.
On Friday 7 October at Liverpool Crown Court, Evans pleaded guilty to illegally uploading the UK's Top 40 singles to various torrent sites as they were announced each week by the Official Charts Company. The 39-year-old was also distributing tracks through his own website, including acappella music to be used for DJ-ing and remixing.
Sarah Place, Specialist Prosecutor at the CPS Specialist Fraud Division, said: "By illegally sharing files online Wayne Evans knowingly and deliberately took money away from the music industry. His actions threatened the livelihood of all those working in the industry, not just the household names we are all familiar with. This case demonstrates that anyone running websites of this nature risk prosecution for their actions."
Detective Constable Steven Kettle, who was in charge of the case, said: "Today's sentencing will suggest to others that illegally distributing music is not without its consequences. Evans caused significant loss to the music industry and his actions will have effected jobs across the music industry. By working with partners such as PRS for Music we are better able to work collaboratively to ensure the best investigation of people like Evans and ensure that they are brought to justice."
PRS for Music Head of Litigation, Enforcement and Anti-Piracy, Simon Bourn commented: "Music piracy on a commercial scale is a serious criminal offence and this sentencing by the Crown Court acknowledges that. Copyright infringement has a severe impact on the livelihoods of creators and so it is important that PRS for Music, alongside PIPCU, continues to champion and protect our members' rights. We hope that today's sentencing sends a message to all those involved in this type of criminal activity, that consequences will follow."
If you believe you know someone involved in intellectual property crime you can report it anonymously to Crimestoppers online or on 0800 555 111.
Share This Story, Choose Your Platform!