A local Post Office manager has been jailed for 25 months after being convicted of selling over 7,000 counterfeit DVDs. The sentence was delivered this week at the Inner London Crown Court following a prosecution by Southwark Council.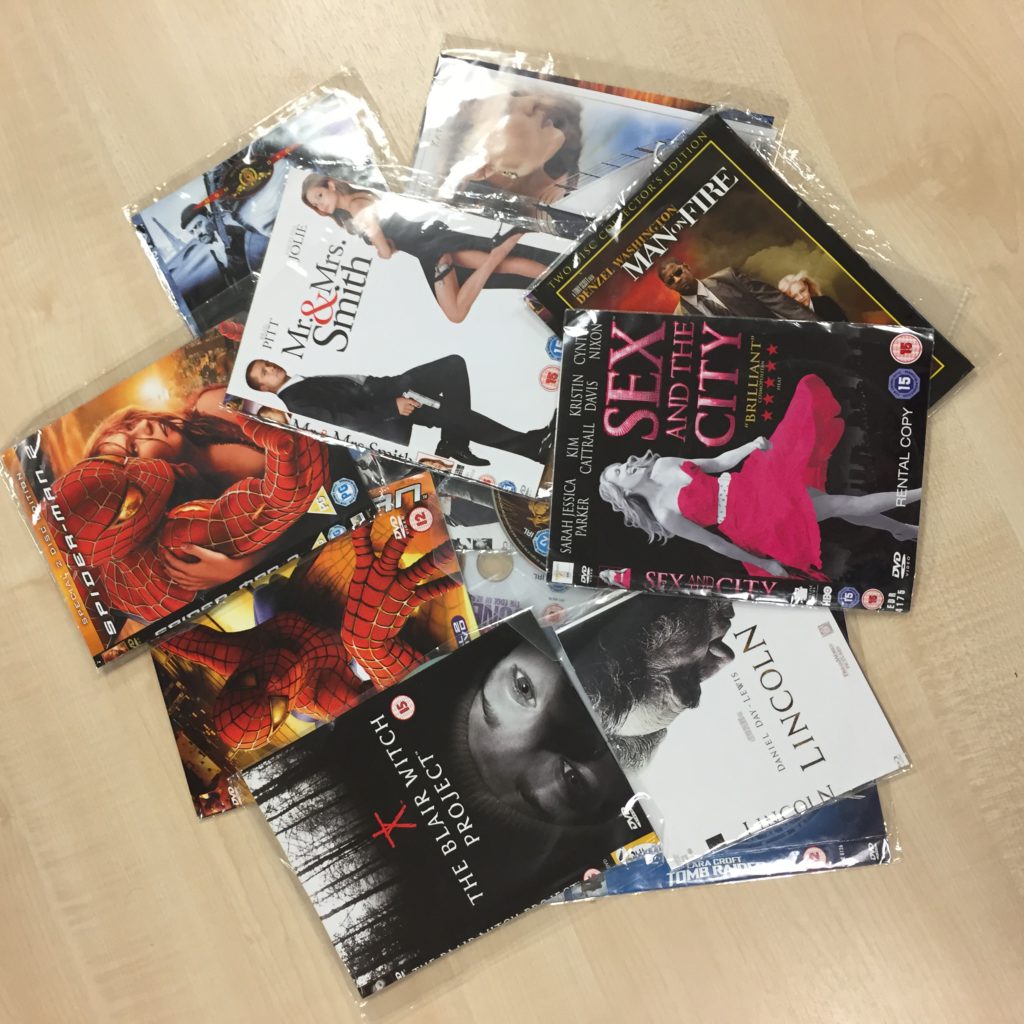 Mr Varinder Singh Saini (36) ran the crooked operation from the Post Office located on Southwark Park Road. He pleaded guilty to offences relating to the supply of around 7,000 counterfeit DVDs, including Disney's Frozen and box sets such as Breaking Bad.
His wife Mrs Samiti Saini (33) also pleaded guilty to an offence relating to the possession and supply of fake designer sunglasses on the same eBay account.
The offences took place throughout 2014 and were initially discovered by film industry anti-piracy investigators FACT (the Federation Against Copyright Theft). The crimes were reported to Southwark Council's trading standard's team who led on the investigation.
The court heard that two test purchases were made by trading standard officers, followed by a number of raids of the defendant's flat and the Post Office where he worked.
Searches of the home revealed a well organized and highly profitable enterprise was ongoing with Mr Saini ordering the goods from China and then packaging them up at home for postage via the Post Office he managed. Counterfeit Disney hologram stickers were also found which were being stuck on certain DVDs to make them appear genuine.
The business flourished in late 2014 despite a warning letter from HM Border Force advising that they had detained a consignment of DVDs addressed to Mr Varinder Saini as it was believed they were infringing goods.
Saini also sought to head off negative feedback on eBay by advising any disgruntled customers to contact him directly rather than use the legitimate mechanisms available.
In sentencing Mr Saini to an immediate custodial sentence, for offences under the Fraud Act 2006 and Trade Marks Act 1994, His Honor Judge WOOD QC said it was a substantial business that was defrauding both customers and trade mark owners.
Mrs Saini was sentenced to a community order for one offence under the Trade Marks Act and must undertake 50 hours of unpaid work within six months.
The council is now pursuing confiscation proceedings under the Proceeds of Crime Act 2002 with a view to recovering the criminal benefit obtained.
Councillor Barrie Hargrove, Southwark Cabinet Member for Communities and Safety said: "The considerable jail sentence should serve as a stark reminder of just how seriously DVD piracy is taken.  Mr Saini thought he could make easy money from duping thousands of customers into buying dodgy DVDs whilst at the same time depriving legitimate businesses of their trade. I am pleased that thanks to the investigative skills of our trading standards team the business was halted and any profits he made are likely be confiscated."
Kieron Sharp, Director General of the Federation Against Copyright Theft (FACT) said: "Many people think copyright theft is a victimless crime and that buying a fake DVD or watching a film from a pirate site has no direct consequences. However, this could not be any further from the truth. Not only does piracy starve the creative industries and UK economy of millions of pounds a year, but it also impacts the livelihoods of thousands of people who support and work in the industry.
"We would like to thank Southwark Trading Standards for their efforts in this extensive investigation and will continue to work with them to protect consumers and legitimate businesses from falling victim to intellectual property crime."
Anyone wishing to report the selling of counterfeit goods can tell trading standards in confidence or report them using the Crimestoppers service – telephone 0800 555 111.
Share This Story, Choose Your Platform!